5 Books To Read While On Self-Quarantine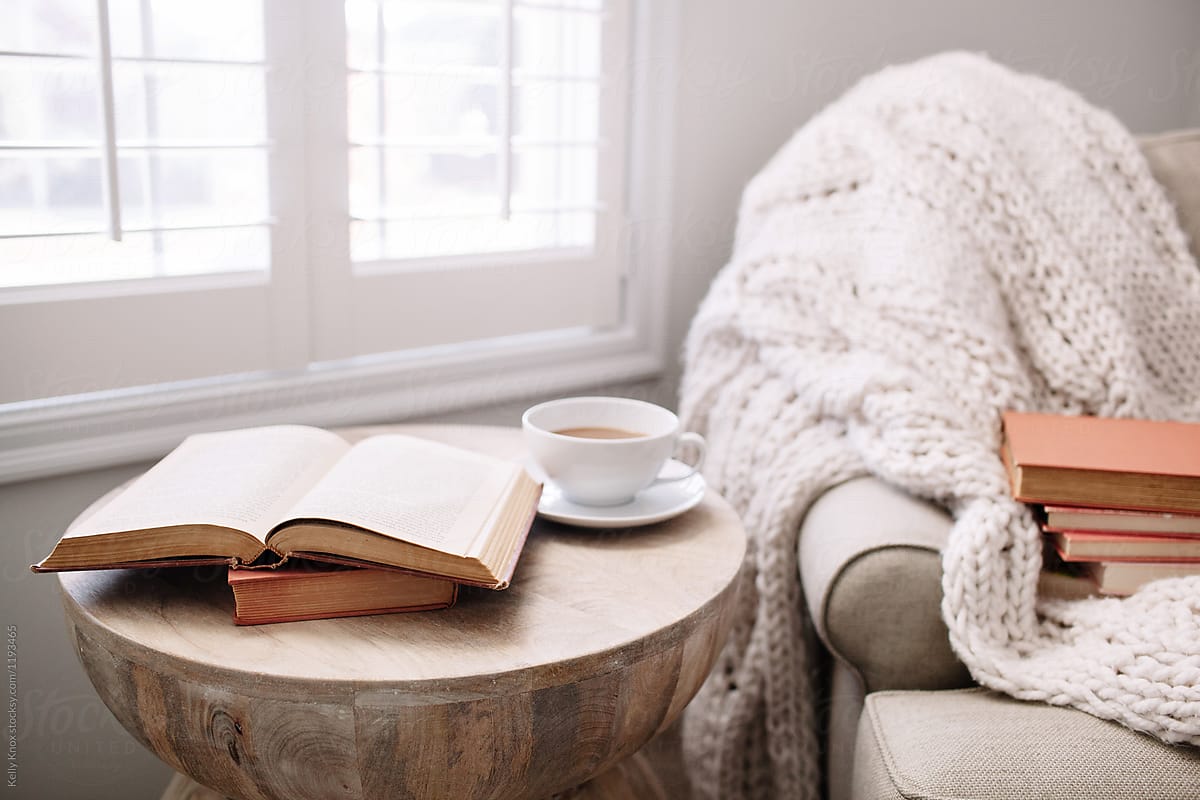 It seems every day the coronavirus spreads to a new state, a new city. In New York, which has just declared a state of emergency, many offices have closed as a precaution, or remain open while encouraging employees to work from home. With family and friends spread throughout some of the cities hit the hardest by COVID-19 – believe me, I know that this virus goes beyond inconvenience. It's stressful and even scary, making it extremely difficult to be stuck at home with your own thoughts while trying to minimize your exposure and enjoy working from the comfort of your own home.
But for those who are able to self-quarantine during this frightening time, try to wake up your inner introvert and stock up on some reading materials. I'm sharing a few recommendations of books I've read this year so far, below. Books have always been my escape, and during anxiety-inducing times like this one, there can be no better way to pass the time than read. I've always been a fast reader and have a hunger for stories that was inherited from my grandfather. My goal is to read 100 books this year, and by the end of February, I'd already closed the covers of 19 books. The books below are the ones that I gave five stars to over the past two months.
Now that many people are self-quarantined and doing classes or work from home, there's a ton of ways to spend this newfound free time – now that social engagements are a thing of the recent past. Why not get off your screens and read a book for a change? I promise, the news and your Instagram feed will be there waiting for you when you get back.
1. Maybe You Should Talk To Someone: A Therapist, Her Therapist, and Our Lives Revealed by Lori Gottlieb
This introspective memoir will certainly give you something to think about. Just like the title reveals, it's pretty much therapy under the guise of a tell-all book. Throughout the pages, Gottlieb a therapist herself, shares her innermost fears, works through them with her therapist and helps her own patients work through theirs. It's almost impossible to not read this book and take a deeper look into your own life to help determine what it is you really want and how to be happy.
2. Small Great Things by Jodi Picoult
A refreshing take on an important story that defines so many people's lives. It started out a little bit slow for me, but by the end, and even now a month later, I still can't stop thinking about bits and pieces of it. Picoult truly gets into the hearts and heads of her characters in this book and that is where the novel gets its strength to broach the interesting and ever delicate topic of race.
3. Three Women by Lisa Taddeo
I'd been wanting to read this book for a while. Then I saw the author speak at the Brooklyn Book Festival and wanted to read it even more. Now that I finally read it, all I can say is wow. An amazing and brave piece of nonfiction, Taddeo and the three women who shared their stories with her created a raw and unedited work that brings to light an important conversation about women and sex.
4. The Girl With The Lower Back Tattoo by Amy Schumer
This is a quick read, and in some ways a lighter one than the others recommended in this list. But Amy Schumer holds her own in this memoir as she tells the stories of her life that have truly shaped her. This book made me fall in love with her as a person and as a result, now I watch her stand up!
5. Big Little Lies by Liane Moriarty
This was a fun read thanks to the fabulous, flawed characters that come to life throughout the story. Woven together with secrets and of course lies, this is pretty much the adult version of Pretty Little Liars. It captured my interest from the start and kept it throughout. Excited to watch the show now!
---