Snow Dusted Lemon Cranberry Bars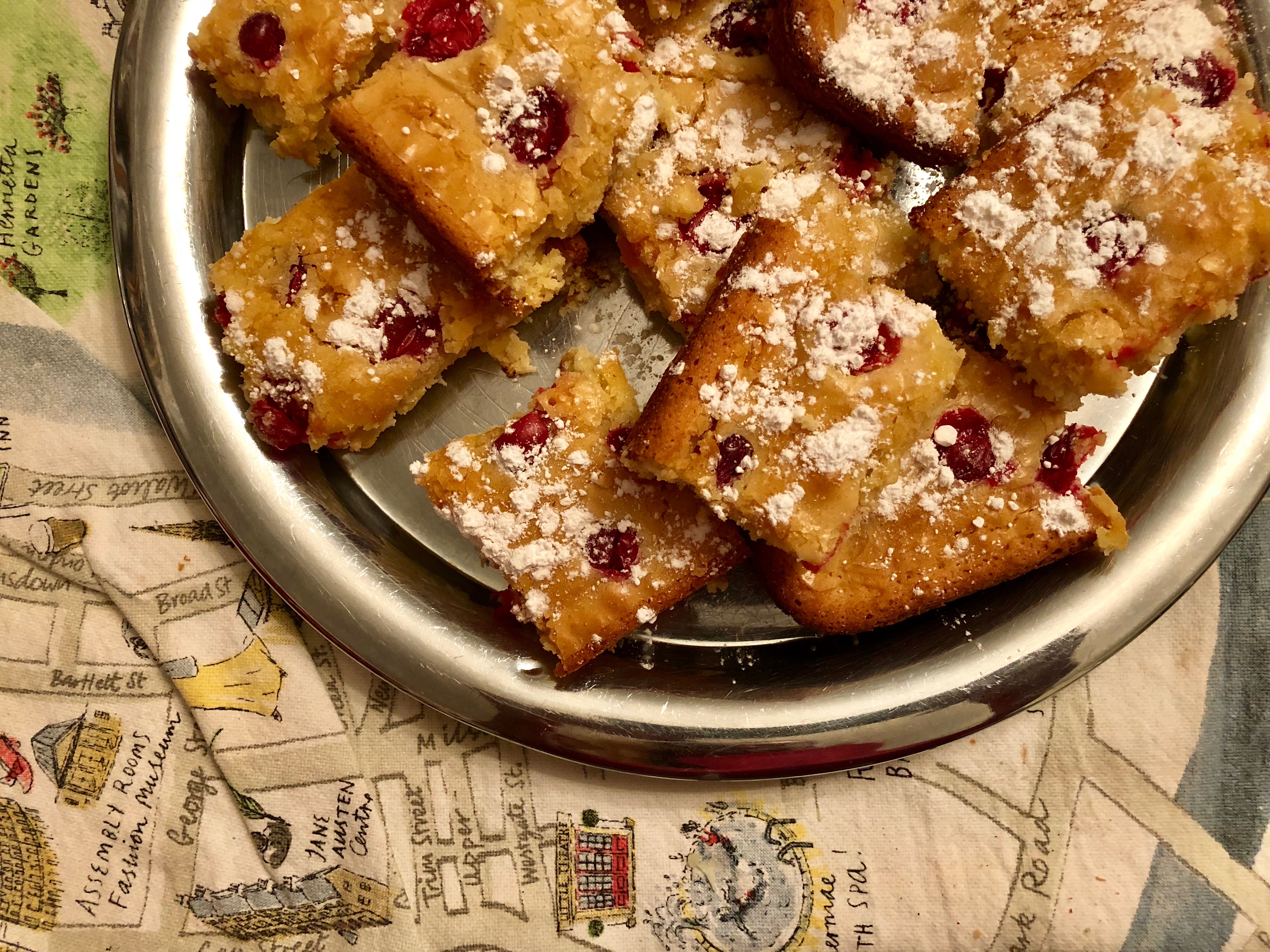 I've been baking up a storm this winter and while doing so re-discovered my love of the playful sweet/bitter combination that cranberries bring into the mix. I made these bars for Thanksgiving this year and upon request, they'll also be making an appearance in a few weeks again at Christmas! They're packed with so much flavor – citrus sour lemon zest and juice, bitter yet sweet cranberries, creamy white chocolate and of course a dusting of powdered sugar to balance everything out. It warmed my heart to see my grandma reaching for them at the dessert table, and then asking for them every day for the rest of the time she was at my house. I was thrilled with how delicious they came out – but want to warm you that this is certainly a cheat treat – none of my magic healthy ingredients in this recipe, folks!
Well, except for one. Limoniera sent me a box of their famous lemons to bake with this season – and that was what inspired this recipe! Though I probably spent a half hour gaining arm muscles zesting multiple lemons (I doubled this recipe) the flavor they provided was truly sensational. I would totally recommend their lemons if they're sold in your area – not to mention that they're the prettiest lemons I've seen in since I was last in Italy! 🙂
The layers of flavor and varying ingredients are what make them special and also heavy. After one bar you'll start feeling full, so you might want to pace yourself if the dessert table has a bunch of yummy options! The good news is that as long as you store them in a tightly sealed container, they will stay fresh for another week or so, making it easy to ration when you're going to treat yourself to a truly delicious snack.
I can't wait for you all to try these – please tag me in your photos if you make them 🙂
Keep reading for my Snow Dusted Lemon Cranberry Bars recipe!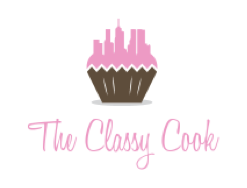 Snow Dusted Lemon Cranberry Bars
Let's Get Started:
1 1/4 cups flour
1/4 tsp salt
1/2 tsp baking powder
1/2 cup white chocolate chips
2 Tbsp butter
1 cup sugar
3 Tbsp fresh Limoniera lemon juice
Zest of two Limoniera lemons
2 eggs, lightly beaten
1/4 cup fresh cranberries
Powdered sugar
Let's Get Cooking:
Preheat oven to 325°.
Line 9×9 baking dish with foil. Spray with non-stick olive or coconut oil.
Sift together flour, salt and baking powder and set aside.
Melt white chocolate chips and butter in the microwave for 30 seconds, then stir until smooth.
In a large bowl mix sugar, lemon juice, lemon zest, white chocolate and butter mixture and eggs. Then add in dry ingredients and cranberries.
Pour batter into prepared pan and add additional cranberries on top.
Bake for 35-40 minutes. After cooling, remove foil and dust with powdered sugar. Cut into bars and enjoy!
Let's Get Creative:
Quite frankly, this was as close to perfect as any recipe can get! The one flavor I would love to taste more of is the white chocoalte, so next time I make these I'm definitely going to add in more than what's recommended above. It did do its job giving the bars their texture though, so if you're not a big fan of white chocolate just use the above amount and you won't run into any flavor issues.
Enjoy & Stay Classy! xx
Disclaimer: Though I did receive lemons from Limoniera to create this post, all opinions are my own.
---